Greetings, curious minds and history aficionados! Welcome to Hidden Treasures of Bluffton, where our golf carts transform into time machines, guiding you through the remarkable journey of Bluffton's educational history. Get ready to be enlightened as we delve into the stories of resilience, determination, and the pursuit of knowledge on our "Colored Education" tour.
H. E McCracken High School: Our journey commences at the H. E McCracken High School, a place where education forged a path towards a brighter future. Named after Henry Emmett McCracken, a dedicated educator and superintendent, this school held the dreams and aspirations of generations of students. Though the high school has relocated, a piece of its history remains at the Bluffton Swimming Pool, inviting everyone to dive into tales of learning.
Riley Hooks Cottage: A tribute to Mikey Riley, a trailblazer who not only excelled in academia but also contributed immensely to the community. A restaurateur, businessman, and educational advocate, Riley left an indelible mark on Bluffton. His legacy lives on, reminding us of the power of education to uplift individuals and communities.
The Martin Property: The echoes of history resonate in the Martin Property, a testament to generations that thrived against all odds. From free black settlers to a world-traveling mariner, the Martins' journey embodies the tenacity that fuels education's transformative power.
Martin Park: Step into Martin Park, dedicated to Jacob and Ida Martin, beacons of inspiration who shattered barriers in their pursuit of education and community service. Jacob's struggle against segregation and Ida's establishment of Bluffton Self Help are woven into the fabric of Bluffton's history.
May River Academy: Uncover the story of May River Academy, a testament to the complexities of education during a time of change. This site now serves as a hub for the community, showcasing the resilience of those who demanded equal access to learning.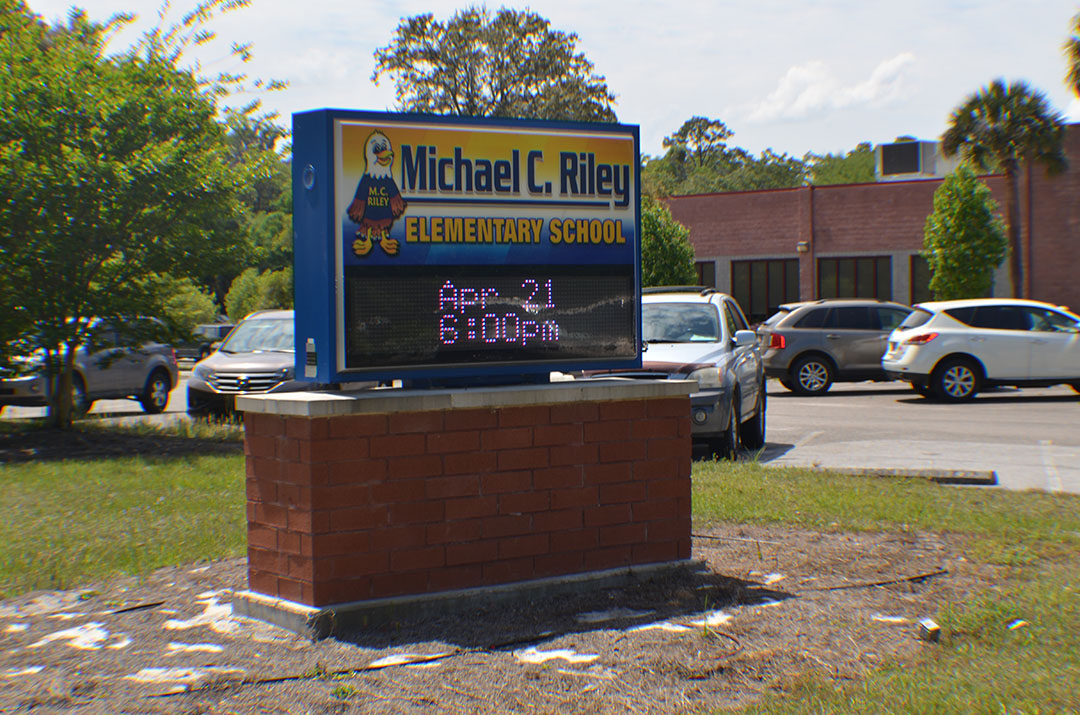 Michael C. Riley Elementary School: A journey through time takes us to Michael C. Riley Elementary School, a place of foundational learning. Named after Michael Christopher Riley, a dedicated native son, this school stands as a reminder that education is a bridge to a better tomorrow.
Michael C. Riley Early Childhood Center: Witness the continuation of a legacy at the Michael C. Riley Early Childhood Center. As young minds take their first steps into the world of education, they stand on the shoulders of those who paved the way for equal opportunity.
Kitty's Cookshop: The legacy of Kitty's Cookshop demonstrates the importance of community support in education. What was once a gas station and restaurant has now become a symbol of unity, nourishment, and revitalization.
Michael C. Riley High School: Our tour concludes at the site of the Michael C. Riley High School, a place that held the dreams of generations. From its beginnings as Bluffton Graded School to its role in desegregation, this location is a living testament to the evolution of education.
Experience the Past, Shape the Future
We invite you to reflect on the resilience, determination, and spirit of those who believed in the power of the education of Black Americans. Their stories remind us that learning is a beacon of hope, transcending boundaries and transforming communities. Join us on a journey to uncover the educational heritage of Bluffton and be inspired to shape a brighter future through knowledge and unity.
Reserve your seat on the "Colored Education" tour here. Hidden Treasures of Bluffton will help you engage with history, connect with the community, and uncover the treasures that have shaped Bluffton's educational landscape. Reserve your spot today and be part of a journey that celebrates the pursuit of knowledge, empowerment, and progress.